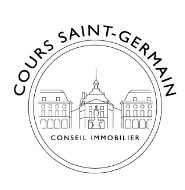 Real estate agency COURS SAINT-GERMAIN offers properties for sale or rent.

Scented Interview
Erwan Perrin
Your Fragrance?
« Granville » by Dior Private collection
Your favorite smell ?
The iodine
A culinary smell ?
A Roast chicken
An unpleasant smell ?
Retirement home
An ideal perfume ?
Not yet found
The smell of a place ?
The smell of pines on l'Ile-de-Ré island
An ideal scent ?
A subtle and intense smell
The smell of your brand ?
A mix of stone / wood / chimney fire
What olfactory experience have you experienced with Quintessence and what brings perfume to your brand?
I was able to offer our customers and partners a candle with our logo and with an elegant smell which remind one of the characteristics of our brand.