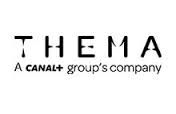 Company specialized in national and international distribution of general-interest television channels
Scented Interview
Marianne Nebt
Your perfume ?
Today is "Eau du Soir" by Sisley. Yesterday it was "The Air of Nothing" by Miller Harris
Your favorite smell ?
The smell of a fig tree exposed to the sun and the Frésias.
A culinary smell ?
The curry
An unpleasant smell ?
Fish
An ideal perfume?
The one that makes you think of the holidays and that leaves a trace.
The smell of a place ?
The smell of the Corsican maquis when I get off the plane in Calvi, for life!
The ideal smell ?
The smell of a garden in spring or after love.
The smell of your brand?
The brand I will create a day or yours? Otherwise it would be a mixture of fig, amber and tuberose.
What olfactory experience have you experienced with Quintessence and what brings perfume to your brand?
The Aiguille Rouge perfume reminds me instantly a person. This fragrance is masculine, a little tobacco, a little licorice, I find it sensual and enveloping and I like the perfume that my candle leaves in the room.